strategy + design + technology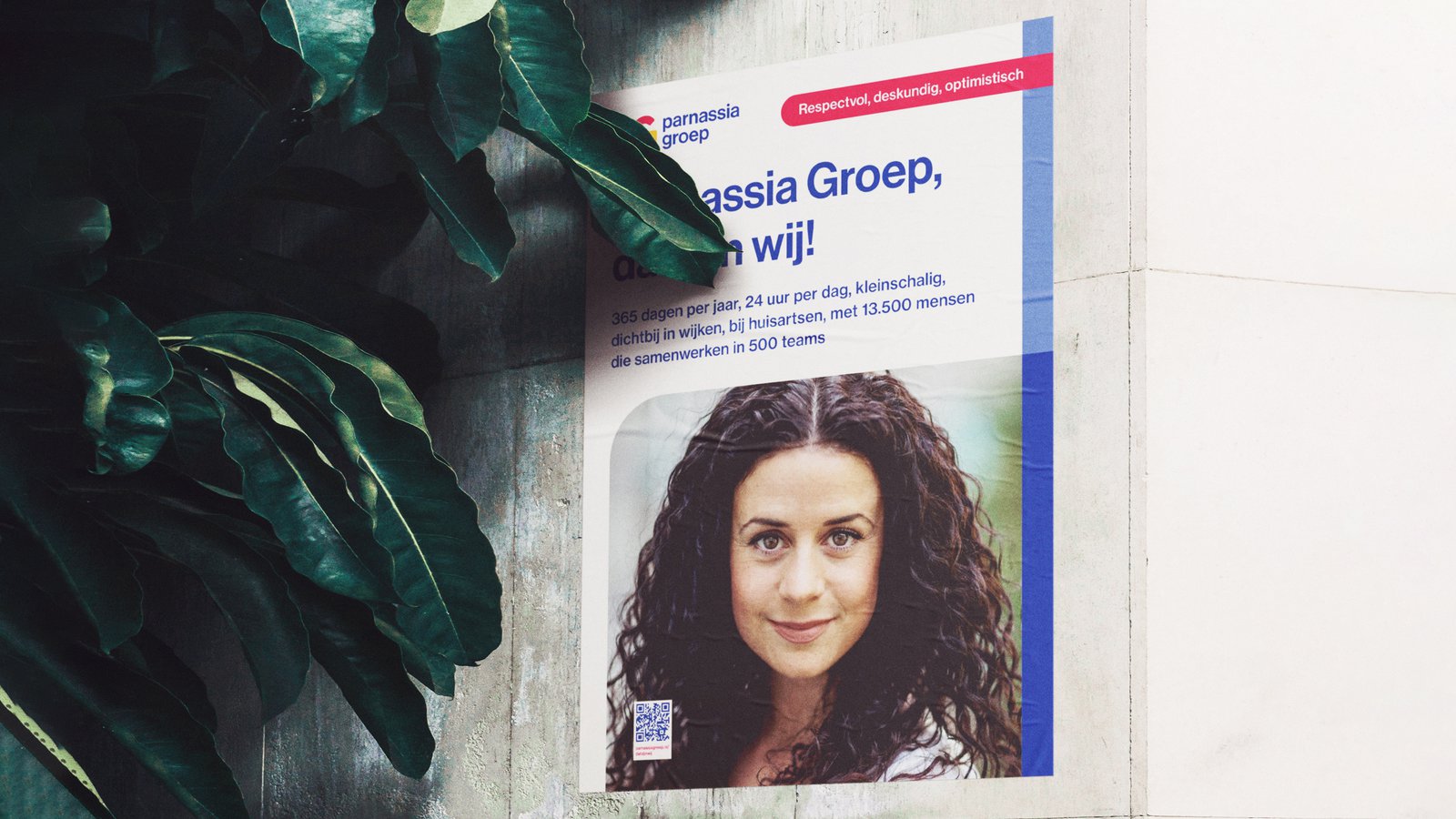 Danki Parnassia Groep!
Parnassia Groep visual identity — visual identity / brochures / posters / stationary /
Parnassia Group is the biggest mental healthcare institution in the Netherlands. The last couple of years various hospitals & organizations in the field of mental healthcare like Youz, Antes and PsyQ, blended into the Parnassia Group. With their combined 13.500 employees they annually treat around 180.000 clients.
Read more
We were asked to develop an overall corporate identity system for Parnassia Group and her sub-brands. We came up with a graphic language of style elements and colors in which each of the sub-brands was allowed to hold on to their own brands original main colour. Connecting this colour to the general Parnassia Groups blue created one clear family while allowing each of the sub-brands to remain a part of their former identity.
Within this visual identity we developed a brand identity manual, followed by brochure lines, stationary sets, Powerpoint presentations, and much more. Currently we're implementing the new style into the online channels of Parnassia Group and her sub-brands.
Client:

Parnassia Groep

Brief:

Create a corporate identity system for Parnassia Groep and her sub-brands

Output:

Corporate Identity manual, brochure lines, stationary sets, poster campaigns, Powerpoint presentations, and much more...

Result:

A very clear and recognizable color coded visual identity system for Parnassia Groep and all her sub-brands

Collaborators:

Cav Multimedia
Read less
Back to top