strategy + design + technology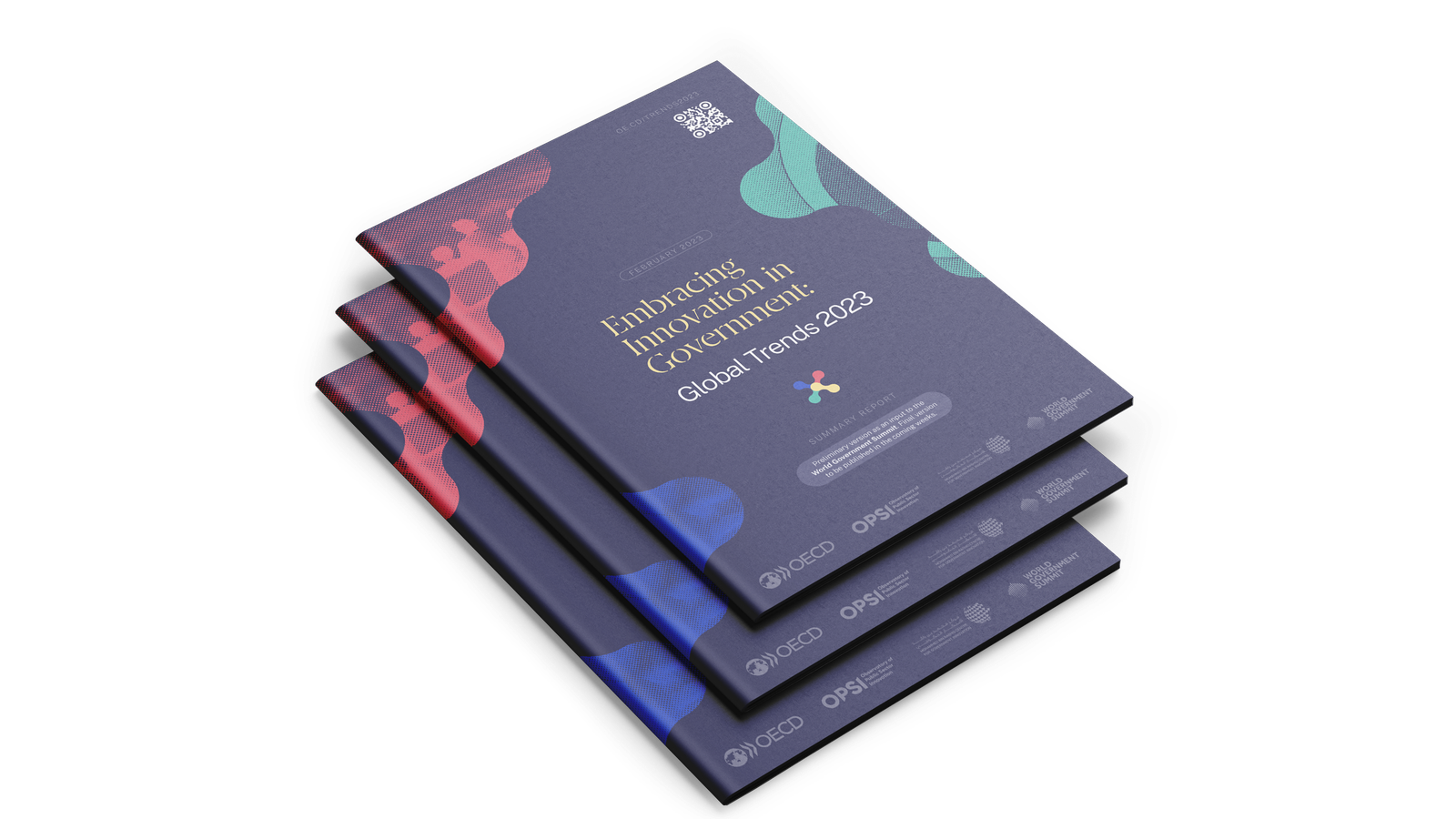 Danki OECD!
Embracing Innovation in Government – Report design — Editorial Design / Midjourney / Report Design / AI Imagery / Data Visualization / Infographics
The Organisation for Economic Co-operation and Development (OECD) commissioned us to craft their 'Global Trends in Government Innovations' report, a comprehensive exploration of global public sector innovation.
Read more
This intellectual asset was formed through a collaborative effort involving the MBRCGI, The World Government Summit, and OPSI within the OECD.
To take the pulse of public sector innovation, 1084 innovative initiatives from 94 countries were analysed around the world. Through synthesising the identified projects and taking into account events, workshops and conversations held with governments around the world, four key trends were identified and 10 case studies that illustrate them, as shown on the pages in the report.
Given the global challenge of artificial intelligence faced by governments, we have innovatively crafted AI-generated main visuals for each of the four key trends presented in this report. These visuals, harmoniously melded with a robust graphic language of rounded shapes, colour-coded content, and potent typography, coalesce to form a unique and compelling aesthetic for the report.
Client:

OECD

Brief:

Design an original and inviting grid and visual style for the OECD / OPSI Global Trends 2023 publication.

Output:

Report, Editorial Design, Infographics, Artificial Intelligence Generated Visuals, Data Visualisation

Collaborators:

Studio Namespace
Read less
Back to top