strategy + design + technology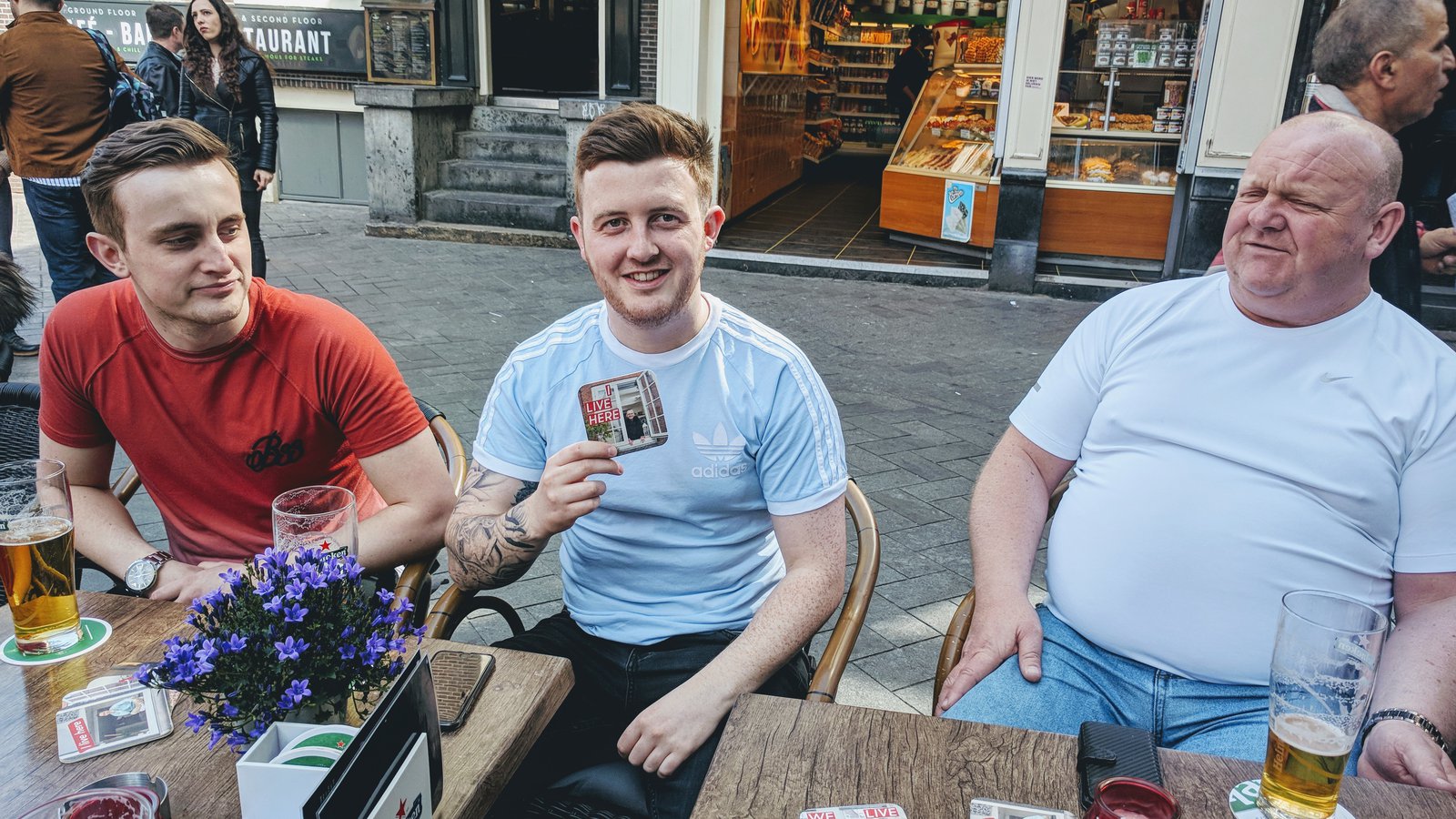 Danki Gemeente Amsterdam!
We live here — campaign / website / wordpress
"I Live Here" is something that many inhabitants of the Red Light District have yelled out of their windows. They hang up notices or call out "I Live Here!" at visitors who are causing nuisance. The City Council asked us to lend support by creating a local campaign that has been devised in consultation with local residents.
Read more
The aim of this campaign is to make visitors aware that ordinary people live in the Red Light District, and to have them take this into account, by offering a glimpse of the people who live behind the many doors and windows. Experience teaches us that visitors modify their behavior if they are actively informed. Using life-sized photos of actual residents on their doorstep and effectively positioning them on windows and doors in the neighborhood, and on beer mats and posters in local bars and restaurants, we raised both awareness and understanding. 
In order to maximise the reach of the campaign, we also developed a website were visitors can take a look inside the homes and learn more about the residents of Amsterdam's oldest neighborhood.
The "We Live Here" campaign won the 2019 Galjaardprijs, received extensive media coverage and was featured in media ranging from the local newspapers, to national and CNN Travel, even making it onto the cover page of the New York Times. 
Client:

Gemeente Amsterdam

Brief:

To make visitors aware that ordinary people live in the Red Light District

Output:

Branding / outdoor campaign / website / merchandise / information centre

Result:

The campaign started a movement among the Red Light residents / It send out a positive signal to visitors / It got massive (inter)national media coverage / It won the 2019 Galjaardprijs for best public campaign in The Netherlands.

Visit:

https://welivehere.amsterdam
Read less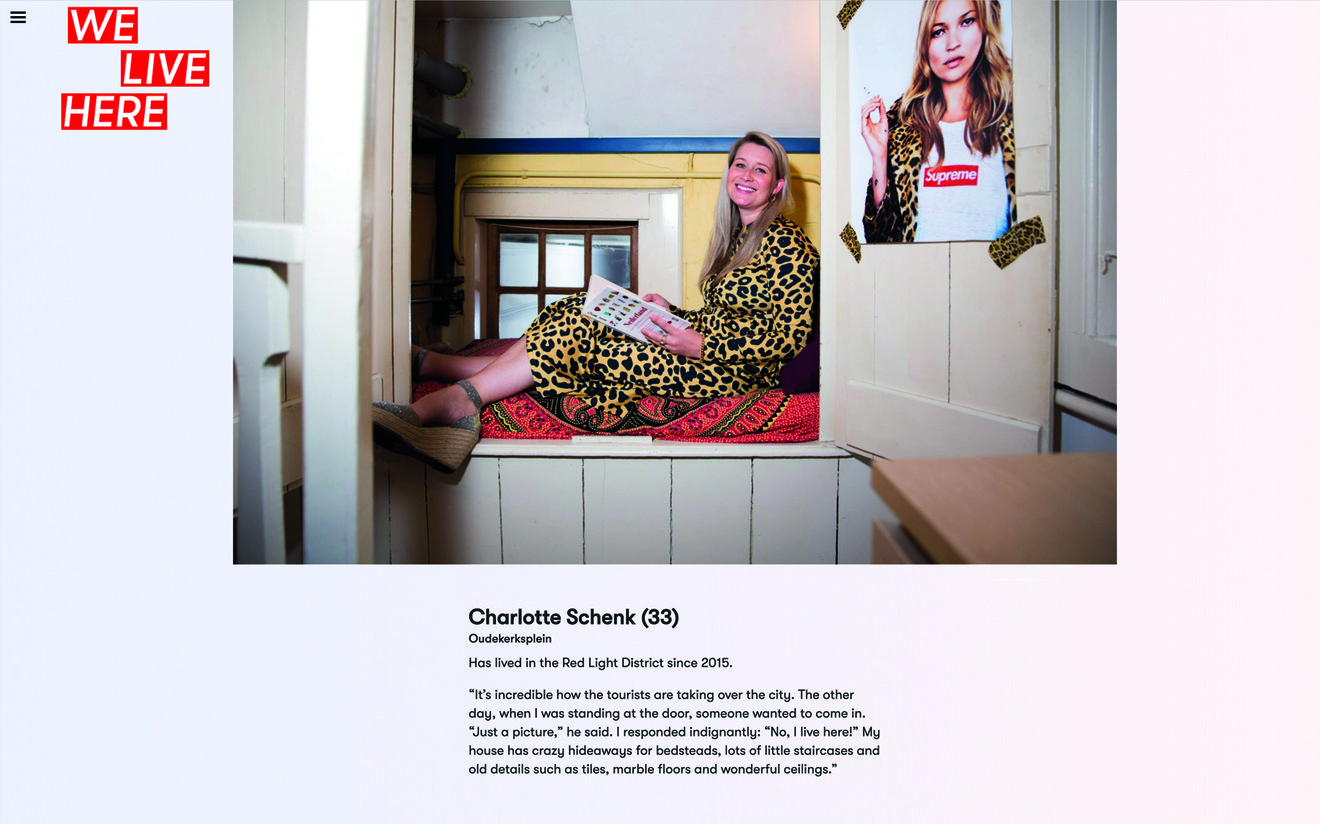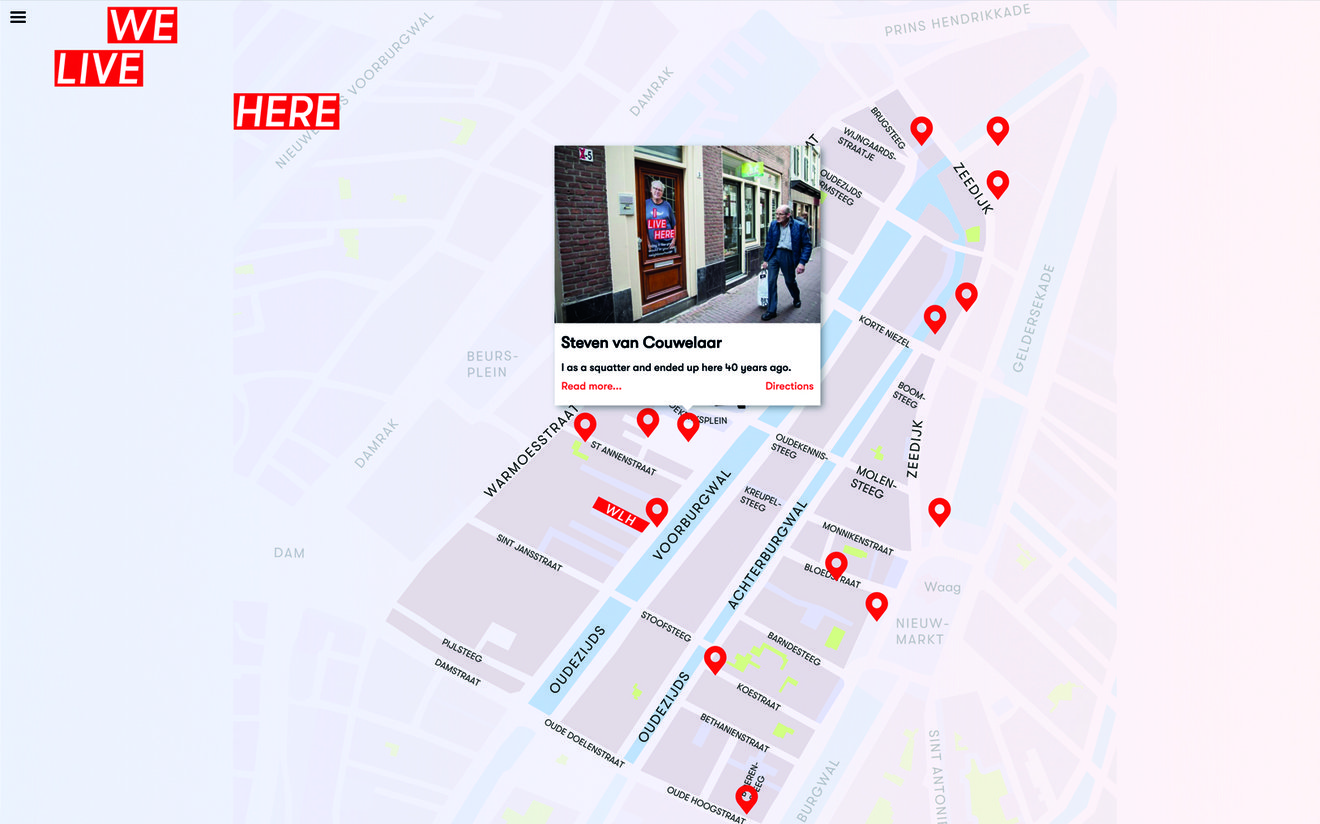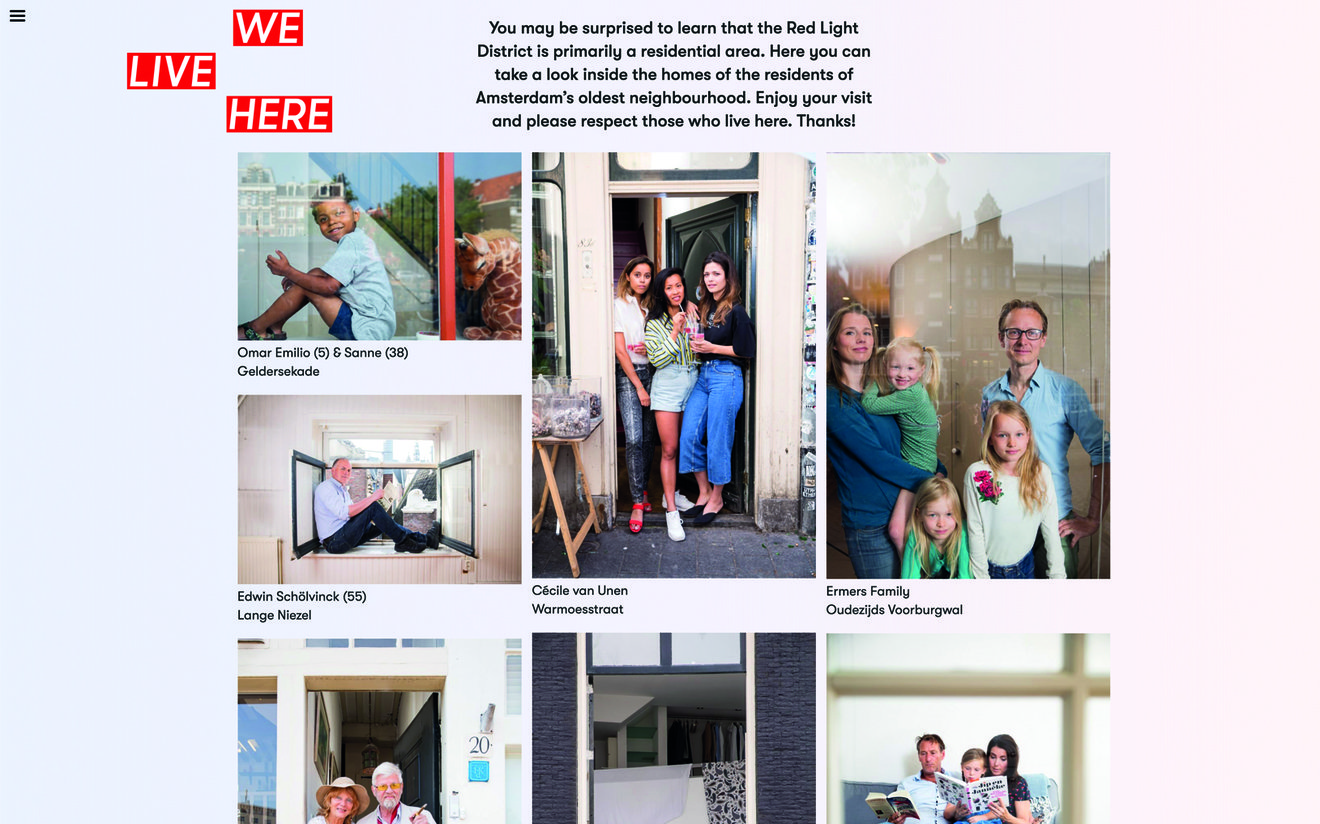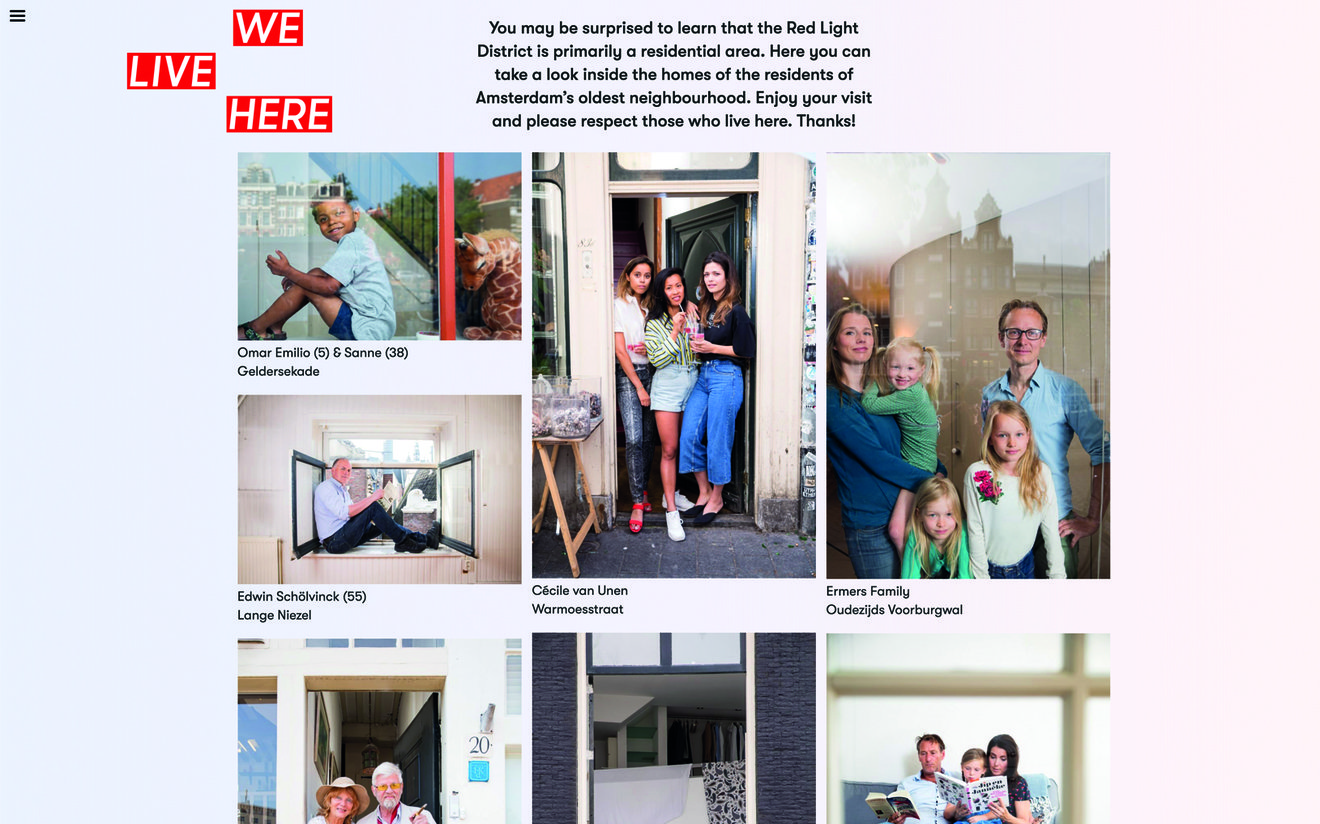 Back to top