strategy + design + technology
Danki High 5 Solutions!
High 5 Solutions — web design / web development
High 5 Solutions is a young company that specializes in foundation engineering. They execute projects using their patented sonic drilling and vibro technique. Globally, challenging foundation jobs demand their unique machinery to be shipped to all corners of the world.
Read more
Client:

High 5 Solutions

Brief:

Redesign and develop the corporate website, creating a new visual language that matches the ambitious projects that are at the heart of High 5 Solutions' business.

Output:

UI design / Web development

Result:

The dark theme combined with the on-scroll animated sonic waveform gives the custom front-end design a solid and stylish appearance, and makes the project photography pop off the screen. All held together by a clean, fully responsive, SEO framework and a Wordpress back-end.
Read less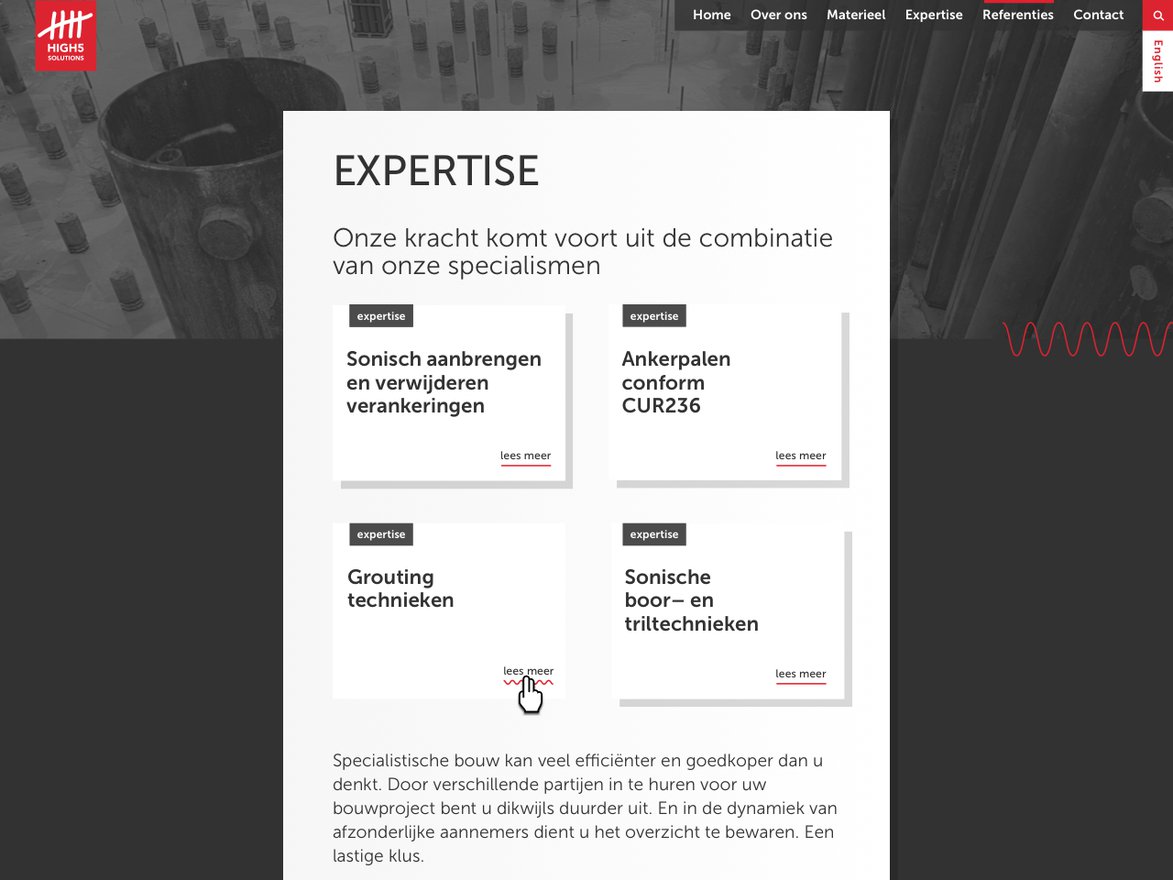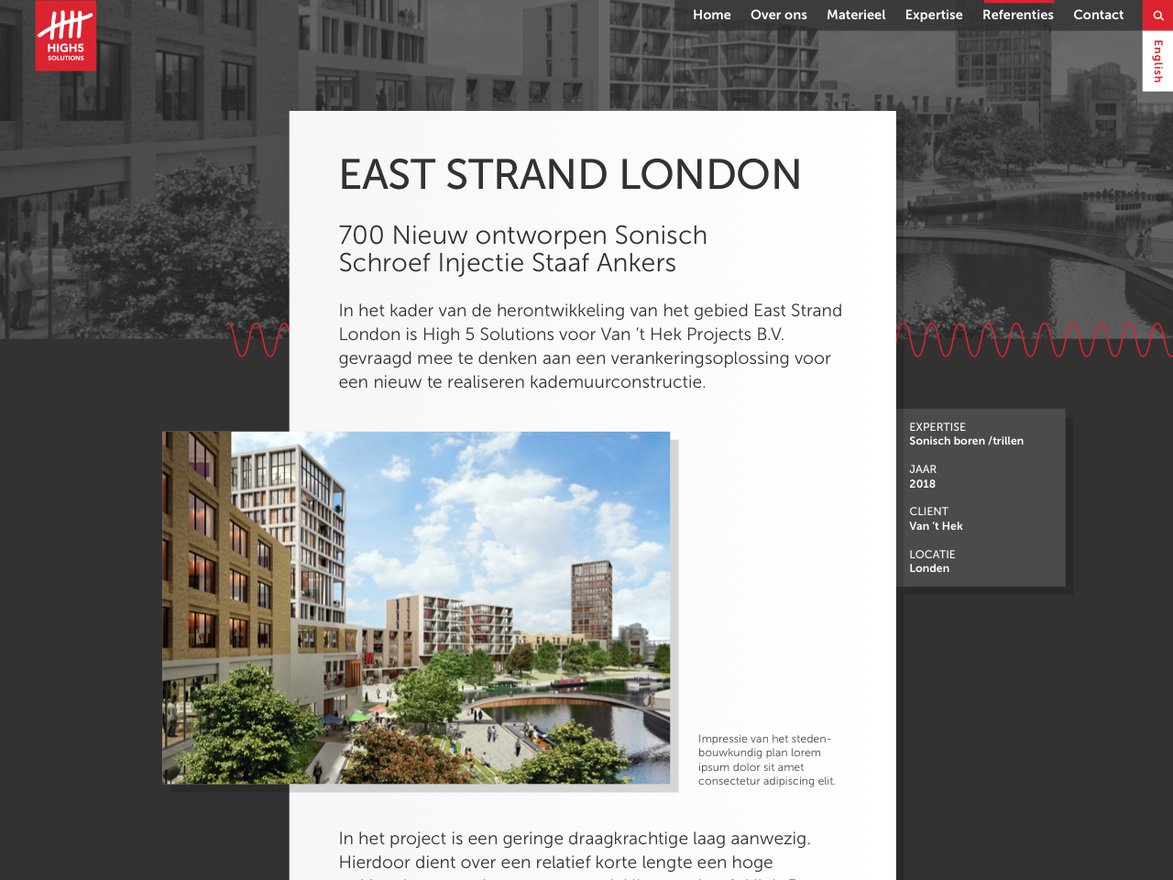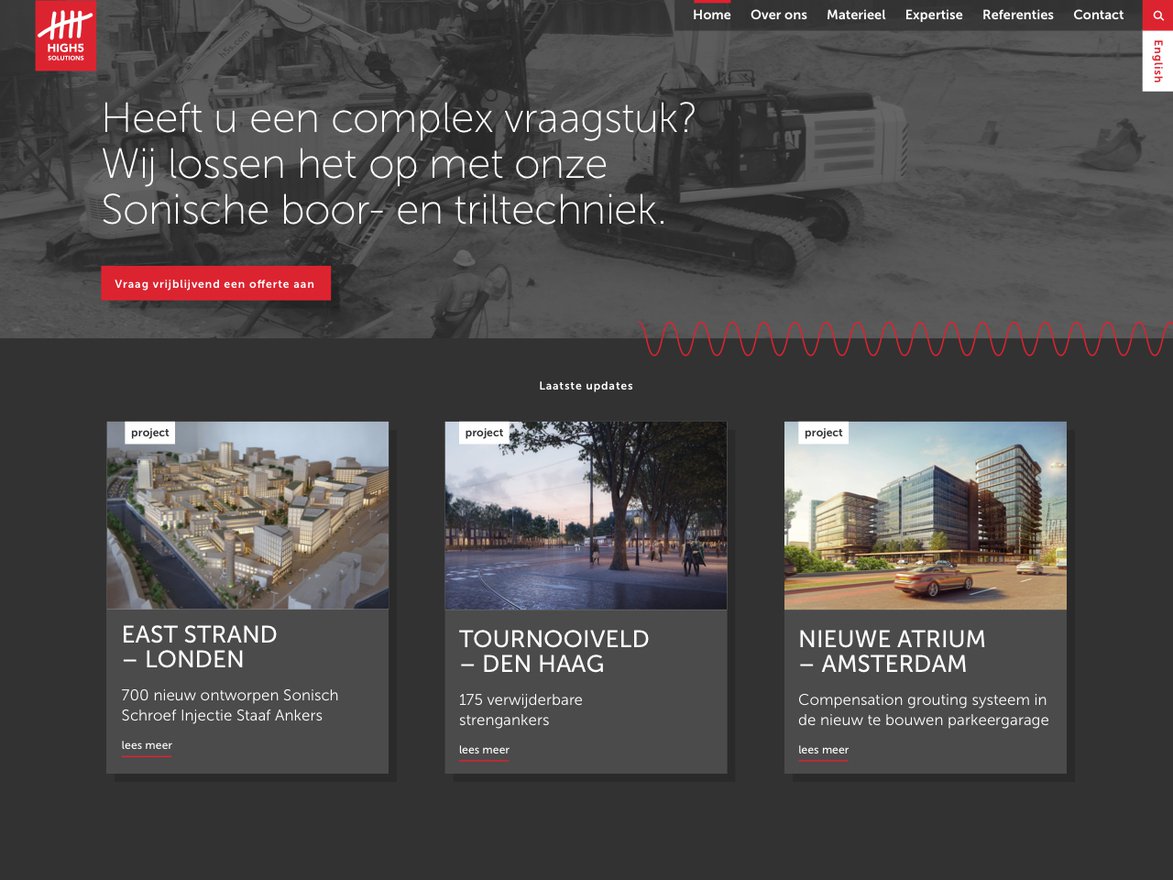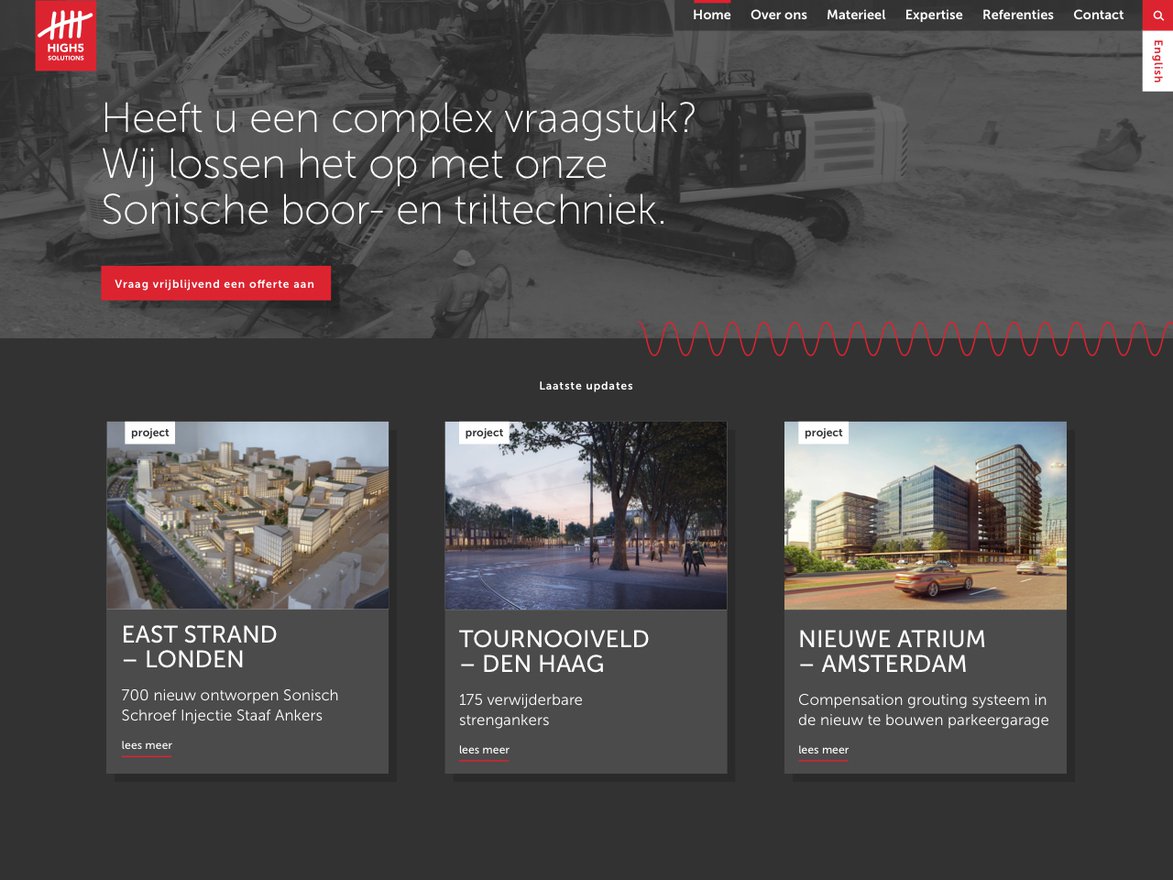 Back to top